Turn your front desk into a profit center.
Our Front Desk Division helps salons strategically increase service sales, retail sales, and gift card sales by training the service providers and front desk professionals to work as a cohesive TEAM.
#BETTERYOURBEST
Click on any of the images below to see dates and reserve your spot today!
Simplify the on-boarding and training process at your front desk. Elevate your customer service with new scripts and luxury language.
You have less than a minute to make a memorable first impression. Strengthen your culture by learning team systems to create exceptional guest experience.​
​Learn how to strategically compete with the superstores and online options your guests have. Discover what it takes to gain more salon shoppers!​
Custom Front Desk Training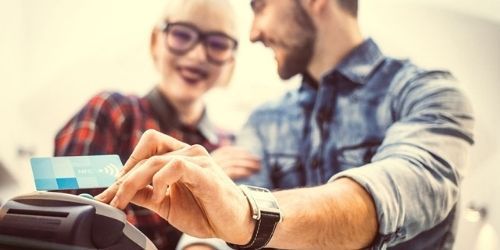 PROFIT POWER
This in-salon or virtual training helps you achieve the FULL revenue potential of your guest service experts. You will enhance your salon's current customer service systems by focusing on upgrading and gaining consistency with scripts, and implementing goals, rewards, and tracking at the front desk.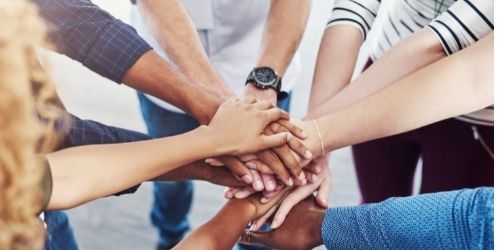 FIRST IMPRESSION
Engage your entire team! This in-salon or virtual workshop brings the entire team together for a highly motivational program that focuses on the guest's perspective of the salon visit, and each team member's role and responsibility to the systems "behind the scenes."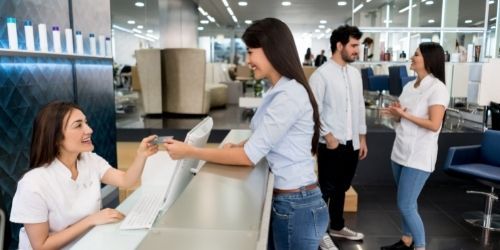 LIVE ACTION TRAINING DAYS
For Guest Service Experts: Spend the day 1-ON-1 with a certified front desk trainer.
- Master the 4-step scripts.
- Develop your unique greetings.
- Overcome the fear of offering additional services and retail opportunities.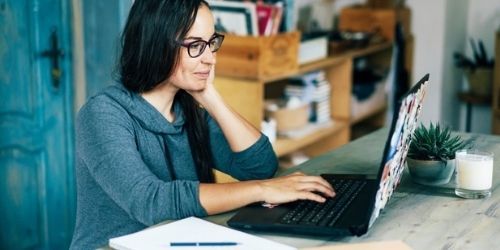 1-ON-1 VIRTUAL TRAINING
Consistent coaching when it's best for you.
– Learn direct from the associate trainers themselves
– Tailored topics and goals meet you where you are at
– Grow further and faster than you ever imagined possible!