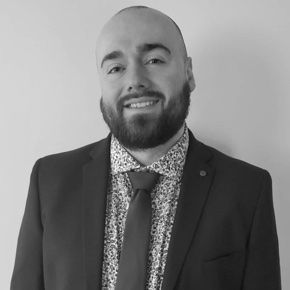 Luke Murphy
Accounting Administrator
As a member of the administrative team in Halifax, my role is a perfect fusion of data entry and social responsibility. I love connecting with people and am genuinely interested in making a positive impact.
I have an unwavering commitment to kindness and a keen eye for observing the efforts of others. The Summit Community reminds me time and again to appreciate the blessings in life and to cultivate gratitude continuously.
I am genuinely passionate about learning, growth, and making a difference. I strive to combine my interpersonal skills, thirst for knowledge, and aptitude for numbers to make a meaningful impact in accounting and beyond.
I recently completed and received my Business Administration-Accounting Diploma from NSCC in May of 2021. It was a challenging but rewarding experience that I'm proud of.
When I'm not studying or working, I enjoy reading books. I'm particularly interested in business, historical, and classical literature. It's always fascinating to learn about different perspectives and ideas.
I also love playing games, especially chess, poker, and monopoly. They're great ways to unwind and challenge my mind.
Another interest of mine is investing. I have particular aspirations to create a residential real estate portfolio. It's exciting to think about the possibilities and potential for growth.