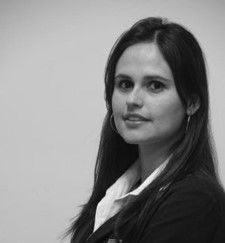 Tatiana Martins
Financial Services Team Leader
I am a Financial Services Team Leader passionate about helping entrepreneurs thrive. I earned my Business Administration - Accounting Diploma from NSCC in May of 2020, setting the foundation for my career in the financial world.
In my journey through the professional beauty industry, I've been fascinated by its vastness and the myriad opportunities it offers. Witnessing how this industry touches so many lives in diverse ways is incredible.
My drive to assist entrepreneurs stems from a deeply personal place. I once embarked on an entrepreneurial venture, and the experience taught me valuable lessons. And now, I'm committed to helping others succeed and avoid the pitfalls I encountered.
Summit Salon Business Center represents a remarkable chance for many business owners to embrace a fresh start. It embodies that for me, as I shifted from my previous career as a Pharmacist in Brazil and a leap into a new life abroad. SSBC symbolizes hope, growth, and the chance to build a brighter future.
Beyond my professional life, you'll find me engrossed in the world of books or obsessing over Border Collies.